Auto
VW shows new eco models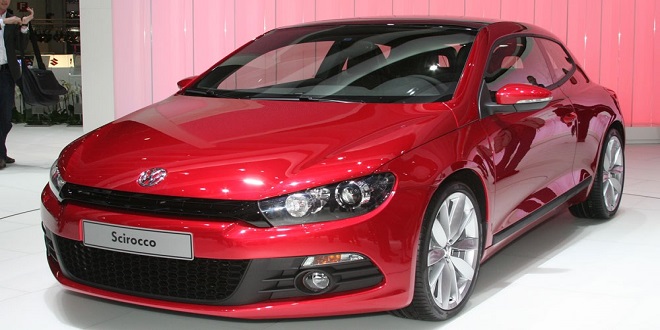 At the 2008 Paris Motor Show, Volkswagen demonstrated its abilities to reduce environmental impact with the Passat BlueMotion II, Passat Blue TDI, and Passat BlueMotion 2. Looking ahead to U.S. Bin 5 and Euro VI emissions limits, VW will introduce the Passat Blue TDI in European markets during 2009. VW is not the first to introduce selective catalytic reduction (SCR) technology. It is already established in Europe for reducing heavy-truck emissions, while Daimler has previously shown the technology for passenger-car use
nger-car use. By using a urea-based additive, AdBlue, injected into the exhaust stream, it is possible to reduce the nitrogen oxides in the exhaust gases to nitrogen and water, greatly reducing NOx emissions. AdBlue dosage is metered by mass flow rate monitoring of the exhaust gases. A NOx sensor downstream of the SCR catalytic converter controls the process via the engine management system
In addition, the Passat Blue TDI is fitted with an oxidation catalytic converter and a diesel particulate filter to further reduce emissions. VW expects AdBlue consumption to work out at around 0.1 L/100 km. Stored in an auxiliary tank, the AdBlue would only require top-ups during regular servicing.
The engine for this model is based on the 2.0-L 140-PS (103-kW) common-rail diesel widely used in European VW Group products. Power output has been raised to 143 PS (105 kW). For the Passat Wagon, VW quotes an EU combinedcycle fuel consumption figure of 5.5 L/100 km and 144 g/km of CO2 emissions. Equivalent figures for the sedan are 5.2 L/100 km and 137 g/km. This represents a reduction in fuel consumption of around 7% compared with the current Passat diesel, which uses enhanced exhaust gas recirculation to control emissions
A standard six-speed manual transmission will be fitted, with a six-speed DSG automated transmission available later as an option. Due in Europe before the Blue TDI makes its appearance is the latest version of the VW Passat BlueMotion, labeled BlueMotion 2, which should be on sale by section steel to reduce weight. The Passat BlueMotion 2 conforms to Euro-V emissions requirements.
ons requirements. On display at Paris was a BlueMotion concept Passat Wagon, named Passat BlueMotion II, bringing together the technologies of the Blue TDI and BlueMotion 2. This concept car combines SCR emissions-control technology with the advances of the Passat BlueMotion 2 and adds regenerative braking for the first time on a Volkswagen. The result, measured on the European combined cycle, is fuel consumption of 4.1 L/100 km, giving CO2 emissions of 109 g/km. VW indicates that a production version, with CO2 emissions of 114 g/km, will be available in 2009.