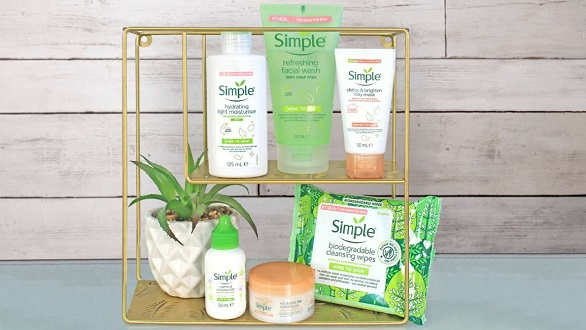 Caring for your skin is not an optional item on your daily list of things to do. The way you look plays a very crucial role in shaping the way you feel about yourself. When your skin is fresh and glowing with good health, you feel confident and self-assured. Proper skin care gives you great looking skin which works wonders for your self-esteem!
Daily Skin Care Routine
No matter what your skin type, having a regular cleansing regimen every day is critical for good skin health. Most skin experts advise that excessive cleaning should also be avoided at all costs. Washing your skin twice a day with a good facial cleanser that is designed for your skin type helps keep acne and other skin infections under control.
Cleansing gets rid of left over makeup and cosmetics that will end up clogging your pores. It also removes any sweat and environmental impurities from the surface of the skin. Many cleansers also hydrate the skin and make it supple and elastic. It is very important to use the correct cleanser for your skin type. Do not use regular soap to wash your face. Regular soap is high alkaline which will dry out your skin. Some also contain perfume which removes the normal protective sebum layer from your skin. This tends to make your skin loses its normal moisture and in some cases may even stimulate an oily skin to produce more oil.
Toning your skin is the second step in your daily skin care regimen. Toner gets rid of any excess cleanser that is still on your skin, it refreshes the skin and even out its pH levels. It also enhances cell renewal and refines the texture of your skin. Use a toner that gives your skin the vitamins and minerals it needs and you will see your skin revitalized in no time at all. The toner should be applied right after the cleansing (twice a day) and be left on.
Protecting your skin from sun rays is another daily skin care routine that you should adopt. Sun blocks are available for all skin types. Select one that suits yours and use it diligently whenever you need to go out. Moisturizing your skin and keeping it well hydrated is an important step to follow.
last word
It helps the skin to maintain its normal moisture balance, puts lost moisture back into your skin and it also helps create the perfect base for your foundation. Many people with oily skin believe that moisturizing is unnecessary for them. But this may not really be true. Allowing your skin to get excessively dry may actually worsen your oily skin problems and cause acne or red patches. Drink plenty of water each day to clear out the toxins from your skin and to keep it supple and elastic all day long.